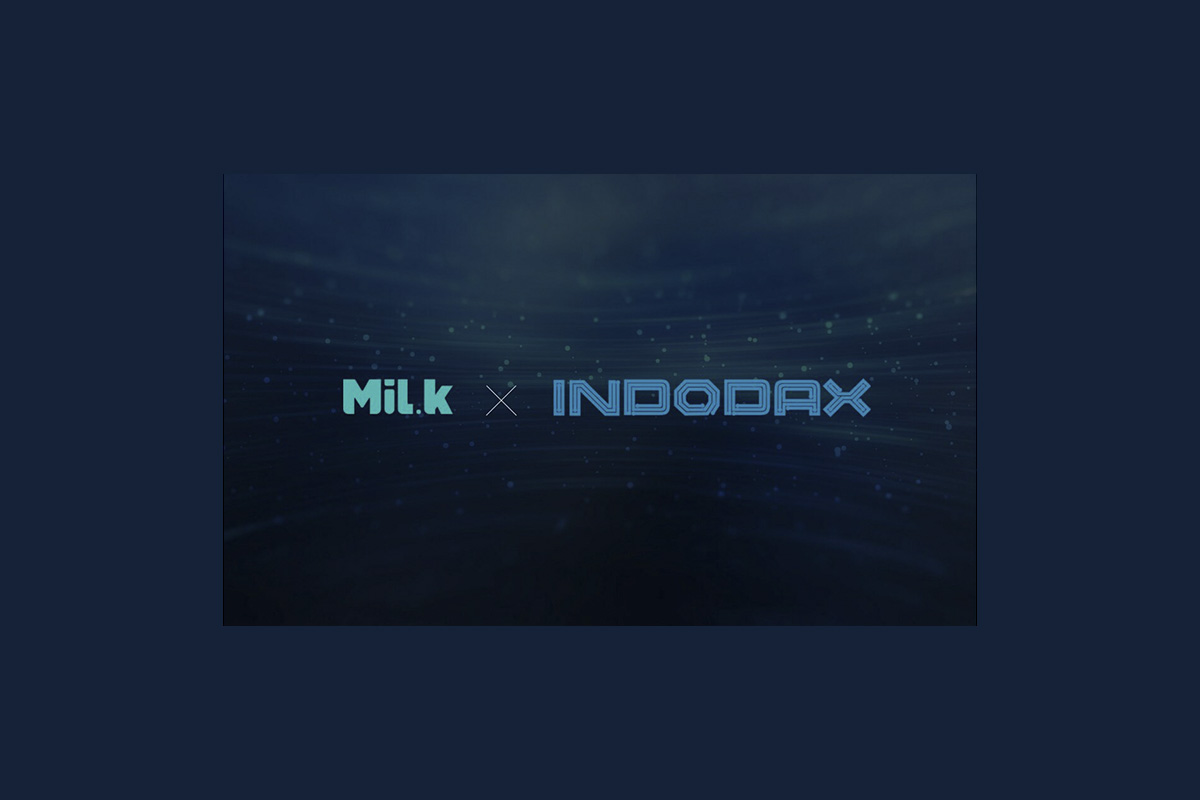 Milk Partners (CEO Cho Jung-min), which operates the blockchain-based loyalty integration platform "MiL.k," announced on the 27th that Milk Coin (MLK), a point exchange method in the MiL.k app, has been listed on Indonesia Digital Asset Exchange "INDODAX".
INDODAX is the largest crypto exchange in Indonesia which supports various crypto trading with Rupiah, Indonesia's legal currency. Milk Coin (MLK) can be traded with Rupiah (IDR) in the INDODAX exchange from today (29th).
Milk Coin (MLK) is a key currency that can be exchanged with reward points from various partners  on the "MiL.k" platform which currently provides point exchange service with airasia (one of the largest airline in ASEAN), Lotte L.Point (Loyalty integration platform of retail giant, Lotte Group), Yanolja (No.1 OTA in Korea), Shinsegae Duty Free (Duty Free brand of retail giant, Shinsegae Group), CU (No.1 convenience store in Korea), Megabox (Top multiplex), etc.
In addition, through a strategic partnership with Indonesia's loyalty coalition platform, GetPlus in March, the point exchange service between the two companies will be opened from this month.
Jungmin Cho, the CEO of Milk Partners said "Milk Coin is expected to increase its utility in Indonesia and Southeast Asia by listed on INDODAX, the largest crypto exchange in Indonesia." added "With this achievement, MiL.k will find various business opportunities with representative local services."
Also, MiL.k will run various marketing campaign with INDODAX such as AMA (Ask Me Anything) at INDODAX telegram on 4th July. Milk Coin (MLK) can be traded at global exchanges including INDODAX, Gate.io, Huobi Global, Kucoin, Upbit, Bithumb, and Coinone.
SOURCE Milk Partners